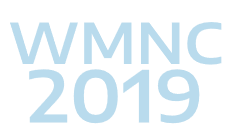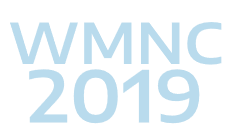 12th IFIP Wireless and Mobile Networking Conference
September 11-13, 2019
Paris, France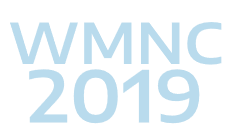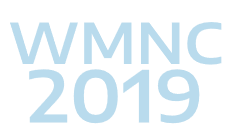 12th IFIP Wireless and Mobile Networking Conference
September 11-13, 2019
Paris, France

WMNC 2019 Special Sessions
Invited session on Beyond 5G wireless communications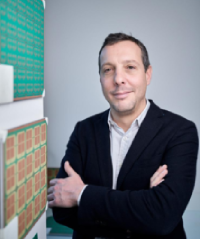 Geoffroy Lerosey
(Greenerwave, France)
Bio: Geoffroy is the co-founder and the inventor of the concepts behind the deeptech startup Greenerwave with Mathias Fink. He is on leave from academia to fully support the company's development and bring his scientific expertise.

Geoffroy earned an engineering degree from ESPCI Paris, a Master's degree in electronics from Université Pierre et Marie Curie and a PhD in Physics from Université Paris Diderot. He joined University of California at Berkeley for Postdoctoral researches working mainly on metamaterials and plasmonics.

Coming back to France, Geoffroy was appointed by French main academic research organization CNRS in 2008 and started a group at Institut Langevin (CNRS & ESPCI Paris). Geoffroy's researches are in metamaterials and metasurfaces, time reversal and signal processing, subwavelength imaging and focusing techniques, wavefront shaping in optics and RF, photonic and phononic crystals, reverberating and locally resonant media, and span all domains of wave physics from acoustics to optics.

Geoffroy has been invited more than 60 times at international conferences and has given invited seminars in many universities worldwide. He supervised 8 PhD students, 6 postdocs and 20 Master students. His research led 100 scientific articles, 15 patents and 2 startups.

Title: Wavefront shaping in the microwave domain using tunable metasurfaces for enhanced wireless communications: the birth of Large Intelligent Surfaces
Abstract: In this talk I will show how the works performed at Institut Langevin during the past 30 years, have led 7 years ago to the seminal concept behind large intelligent surfaces networks that is currently a topic of great interest in the wireless communication community. Starting with the first demonstrations of time reversal focusing in the ultrasonic domain, I will underline how ideas very similar to that of massive MIMO were already proposed and studied in the 90s in the world of the physics of waves in complex media. I will then explain how transposing this method to electromagnetic waves and wireless communications was performed and demonstrated 15 years ago during my PhD.

I will briefly mention how that has led to a first startup (Time Reversal Communications) more than ten years ago, whose development was hampered by the fact that electronics was too expensive and the wireless community not ready.

This will lead me to explain how, working on the concept of wavefront shaping using spatial light modulators in optics, Mathias Fink and myself had the idea to propose an equivalent for the microwave domain, using tunable metasurfaces, a concept that would solve the drastic price problem of active techniques like time reversal.

I will finally discuss the creation of Greenerwave, a company we founded to valorize the ideas and patents related to metasurfaces enhanced wireless communications. This will allow me to show how, again very much in advance on our time, we had to consider other markets for our first products, the easiest one being that of RFID and IoT.
---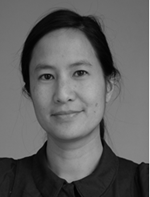 Dinh-Thuy PHAN-HUY
(Orange Labs, France)
Bio: D.-T. Phan-Huy is a Project Manager and a Senior Research and Development (R&D) Engineer on wireless communications at Orange Labs, Châtillon, France. In 2001, she received her engineering degree from Supelec and joined France Telecom R&D (now Orange Labs, France) as an R&D engineer on 3G+ and 4G. From 2011 to 2014, she led the French collaborative research Project TRIMARAN on time-reversal focusing for wireless communications.

In 2015, she received her Ph.D. Degree in electronics and telecommunications from the National Institute of Applied Sciences (INSA) of Rennes, France. Since 2015, she is the project coordinator of the French collaborative research project SpatialModulation on spatial modulation for the internet-of-things (IoT).

She received the 2016 "Economic Impact award" from the French National Research Agency for TRIMARAN project and the 2018 General Ferrié Award from the Société de l'électricité, de l'électronique et des technologies de l'information et de la communication (SEE) for her research contributions on "Focusing radio waves for an energy-efficient Internet-of-Things".

She has contributed to several European projects on 4G (MATRICE, 4MORE, Winner II, ARTIST4G) and 5G (METIS2020, Fantastic5G, mmMAGIC, 5GCAR). Her research interests include wireless communications, beamforming, time-reversal focusing, massive multiple-input multiple-output, spatial modulation and backscattering.
Title: Energy-Free Communication
Abstract: First, imagine a tag with the size and the cost of a stamp that broadcasts its message (a simple identity, for instance) without any battery and without propagating any new Radio Frequency (RF) wave: an "Energy-Free Communication" (EFC) tag sending messages thanks to 100%-recycled energy. Then, consider a device (a smartphone, for instance) that detects surrounding tags.

Likewise, think of a network that detects tags surrounding devices. Finally, imagine the services that could arise in such environment. Is this just a dream? No! Today (2019), several research labs (including Orange Labs) in the world are designing and prototyping technology enablers for these tags. In this talk, we evaluate the potential opportunities and challenges for the beyond 5G wireless networks to make use of such technical breakthrough. (1) We first explain the so-called "ambient backscattering" principle; a key foundation for EFC.

In short, a tag sends a binary message by being transparent to RF waves (when sending "0" bit) or by reflecting RF waves (when sending "1" bit). It is powered by ambient sources of energy (solar, motion, RF, etc.). An RF reader receives the message by detecting changes in the level of received RF power. (2) We then review current global research that has been published on the topic so far. (3) We also present prototypes developed by the SpatialModulation project led by Orange (4).

We then identify potential applications based on such EFC-aware networks and tags, as well as business development perspectives that are likely to give birth to the massive deployment of more sustainable Internet-of-Thing (IoT) services. (5) We finally list the challenges that are raised by this new technology, and that should be investigated in the coming years.
---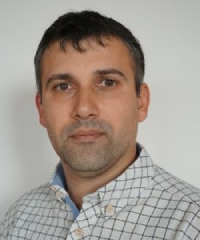 Haris Gačanin
(Nokia Bell Labs, Belgium)
Bio: Haris Gačanin received his Dipl.-Ing. degree in Electrical engineering from the University of Sarajevo in 2000. In 2005 and 2008, respectively, he received MSc and Ph.D. from Tohoku University in Japan. He worked at Tohoku University until 2010 as Assistant Professor and joined Alcatel-Lucent (now Nokia) in 2010, where he established research on data-driven analysis of communication systems at physical and media access layers.

Currently, he is department head at Bell Labs and adjunct teaching professor at KU Leuven. His professional interests relate to research confluence between artificial intelligence and physical-layer communications to establish autonomous wireless systems. He has 200+ scientific publications (journals, conferences, and patens) and invited/tutorial talks.

He is a senior member of IEEE and IEICE. He is recipient of 2018 Nokia Innovation Awards, IEICE Communication Systems Best Paper Award (joint 2014, 2015, 2017), The 2013 Alcatel-Lucent Award of Excellence, the 2012 KDDI Foundation Research Award, the 2009 KDDI Foundation Research Grant Award, the 2008 JSPS Postdoctoral Fellowships for Foreign Researchers, the 2005 Active Research Award in Radio Communications, 2005 Vehicular Technology Conference (VTC 2005-Fall) Student Paper Award from IEEE VTS Japan Chapter and the 2004 Institute of IEICE Society Young Researcher Award.
Title: Future Wireless Systems: Perspectives and Challenges of Autonomous Operations
Abstract: Design of autonomous wireless systems with simultaneous service delivery in real time cannot be accomplished by incremental changes to the present deterministic control and optimization methodologies. It requires a fundamental leap in the system's thinking by embedding active learning and sensing strategies into the temporal wireless infrastructure itself. This means that the infrastructure will become aware of the way it is being used to anticipate actual requirements at the specific moment and what it is likely to be required at a later time. As such it will facilitate wireless as a true application-aware platform for a plethora of novel applications.

With artificial intelligence (AI) machines can be designed to perform "autonomous" tasks (e.g. planning, problem-solving) without being programmed to accomplish a single (repetitive) task, while being adaptive to different environments. We presume that AI provides techniques to enable autonomous wireless systems with stringent service requirements in real time. Such a system requires full awareness of its environment in real time while being designed not only through data-driven methodology by ML, but through knowledge management by AI. This talk discusses challenges and opportunities to embrace AI in the design of autonomous wireless systems. By looking beyond recent data-driven methodology for prediction problems such as deep learning, we introduce the concept of machine intelligence by employing broader disciplines of AI such as sensing, reasoning, active learning, and knowledge management.

We start the discussion by summarizing the properties of training-free and training-based methods of AI in a wireless environment. To understand the limitations of these methods we compare the traditional optimization theory, deep learning and reinforcement learning in a wireless environment. Finally, we discuss the conceptual functions of an autonomous agent with knowledge management. The talk provokes new coming challenges and unveils interesting future directions across multi-disciplinary research areas.
Important dates
Paper Submission Due
April 20, 2019
Paper Review Feedback
May 27, 2019
Final Papers Due
June 10, 2019
Conference
September 11-13, 2019
Organized by